THE BANNER
John R Williams
7-8th Grade Newspaper
March
Recovering From Our New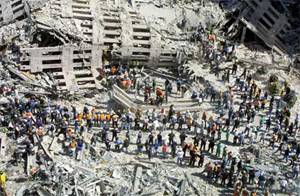 workers clear the rubble

War.

By Thoung Nguyen

After the September 11th Attack on America , many of our heroes and survivors shared their stories with us about the tragic pain and suffering they had to endure. As painful as the memories were, there were also something magical that occurred. Something very special and amazing. American heroes came to ease our pain. Imagine the after effect of the burned down Twin Towers covered in ashes, the air thick with smoke, firefighters and citizens came rushing to aid the injured and the helpless. They put their lives in danger, to rescue others. To see them unite with each other, eased the hurt of so many of those who lost their loved ones. How they wish that they were there to save their family members and friends, and the thought of those Heroes where there trying their hardest to save everyone, calmed the ache they had burning in their hearts.

Some of them had a real chance to escape death, like Marilyn White, a senior vice president of the institutional business development at Fiduciary Trust Co. She was on the 95th floor of the second Twin Tower that was hit as American Airline 767 hit the first Twin Tower was hit. Both Marilyn and Michael Rohwetter were able to climb down 95 stairs to safety, others were not so lucky. 83 of her co-workers are still missing, and 4 were confirmed dead. Marilyn was interviewed about her escape, she was very smart and knew exactly what to do, like don't take elevators, close the doors to the heat and smoke will not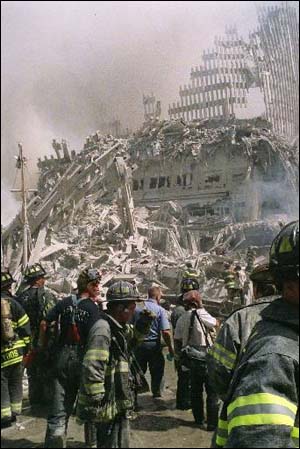 get in too easily, and dab yourself once in a while with water. Now she is safe at home with husband Pual, and her 16 year old son. Marilyn spoke out to the interviewer of what she thinks we should do to the terrorists. Marilyn wants justice; she said that we all know they are not afraid to die, so maybe we can put them away in a place for the rest of their miserable lives. To get rid of the idea that they are martyrs, and put them in a position where their names and even some footnotes about them, will not be found in the history of humanity.
So many of us want justice, while others, just want their loved ones back even more. They wish that this never happened, but the truth is that it did happen. The suicide attacks on the Twin Towers was the worst attack that was presented to us. So many lives were taken by the "sacrifice" they made. We can't change the past; however, we can make the future. We should honor those heroes of ours. Give them more spotlights than they deserve because they deserve far more. We should honor those who saved lives, who died, saving a life, and make mental notes that they fought to give everyone a chance to live, by losing their lives. They did something. Our heart, our anger from speaking nonsense like wanting to kill innocents, all that comes out in revenge is just more killing. Now the fire fighters marched shoulder to shoulder with the British veterans honoring the war dead. Those fire fighters explain how proud they felt to march with veterans, filling them with energy. Although 343 of their brothers did not survive, they said that it felt like those 343 were marching with them.
Let us put our anger on one side for a moment, and think about all that is going on. I think we were really supportive of the women in Afghanistan , giving them freedom and even a different light they have never seen. We should be proud to save so many lives, so those thousands of people that died or are still missing; they are all heroes as well.
Think positively and say that they made a difference with their lives, so that they do not die knowing that nothing came out of their death. We all made a difference, and this article is to honor our heroes. Fire Fighters, those who died, Citizens who helped, the blood donors, and the supporters of America . I want to congratulate those who took this well. Those of us who still are living right now, take a moment to remember our heroes, and become a hero. We are all heroes somehow, but we have to make it count.
As for justice, we will have our justice. We will make them see the stupidity of messing with a nation so strong.
V-DAY, not what it's cracked up to be.

Valentines Day… All rightie then. Valentine's Day makes no sense at all! The reason for the day makes no sense! It is supposed to be for St. Valentine and what he did. How is it that nothing but craziness is celebrated? Sure it is a nice holiday to celebrate the person you love, but you can't just do that any day! I mean I do not believe some of the things people do on Valentines Day! It is nice for people to tell each other they love each other, but stupid stuff like buying a ten dollar gift for a person and that person does not even know it is you. This is strange to me. You do not need to buy a gift to tell someone you love them!

The one thing that bothers me is the secret admirer thing. It is nice to try and guess who gave you it but what is the point? You yourself are getting nowhere with the person you like because they don't even know the gift is from you! So to all the secret admirers out there, get yourself up and tell the person you like them!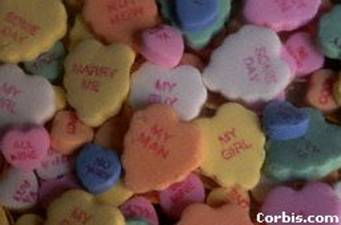 Devin Mays shed some wisdom on the subject by saying "Valentines day is for people who are together and want to express their feelings for each other. If you like someone and they don't know; Valentines Day is the way to tell them."
Brook, a.ka. Banana Hamick said, "Valentine's Day is silly. Especially when a certain boyfriend does not have the guts to tell you he is dumping you 1 day before Valentine's Day, and his friends have to do it!" Even mentioning the day leads some people to storm off in anger.
Jessica Weldon told me, "Valentines Day is stoo-pid, but I like the little candy hearts."
My opinion about Valentines Day: stupid and idiotic. I don't like it. What's the point? Save your money for better things instead of candy hearts. Unless you like candy hearts, then by all means, waste away!
By Mary Nguyen
See Planets and Singing, Lots of Fun at
John R Williams Space Extravaganza!
By Thao Ho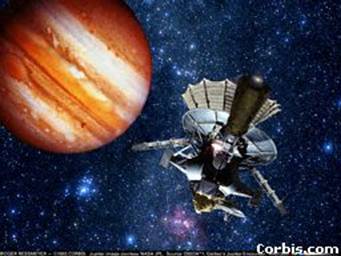 When the sun just began to come in direct alignment with Pluto a strange thing began to occur at JRW.
I heard there was going to be a space musical performance and being such a fan of the whole space thing, I just had to attend!
When entering the multi-use room I was excited and happy. I could not wait for the show to start! My heart started beating with joy as the show finally began. Our performers or stars of the show were fourth and fifth graders. There were so many of them; they were everywhere around the room. There was singing and dancing and it all was about space! There were many students who attended to watch the stars perform. The fourth and fifth graders were enthusiastic with great shots and hand movements. As they performed their routine, the audience was great. They gave their performers their full attention. The audience seemed to enjoy the fulfillment of the show, they always had a smile on their faces, and so did I. I was so amazed by their performance. They were so happy as they did their dance, which makes the audience happy to see they are enjoying it too.
The lights were out through all of the performances. The stars expressed their feelings by singing sons and giving us information about our solar system. I always saw smiles on all of the performers as they sang songs about our planet and solar system. It made me happy because it is good to know that there are people who are interested in space too! As the sung, voices were soft and smooth, songs about traveling through space or "Earth is number one for me" and we cannot forget "Moon madness".

By the end of their show, I was so surprised that every single fourth and fifth grader knew all the words and knew all the dance routines. It was a great experience of me. It made me more interested in learning about the universe. I enjoyed it very much; make sure you are there next year!
John R Williams proves their worth at Colonial Heights .
Thursday, January 30th John R Williams went to Colonial Heights for the first basketball game of the year. The first game was between our 6th graders and Colonial Heights 6th Graders.
Before the game I interviewed Patrick a John R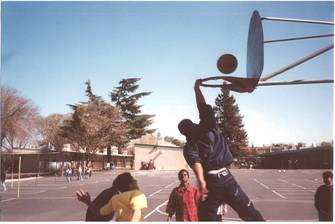 Williams 6th grader and he said that he had high hopes of winning tonight. And win they did! John R dominated the game throughout the night

By the end of the game John R had 55 points and the defeated

Colonial Heights team had only 43. Despite the loss Colonial Height gave up a great fight.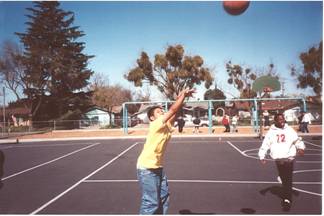 The game after was played by the 7th and 8th graders. "I think we are going to win tonight, my teammates and I have a great bond, we are like brothers!"

said Anthony Gonzales a

John R Williams's basketball

player.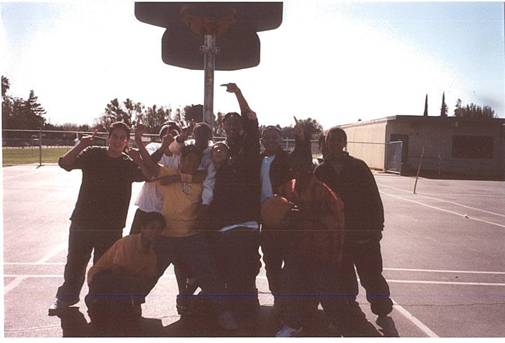 Again, there was

another predication come

true by a JRW student.

The game was exciting for

all the fans. John R

Williams won by 14 points,

59 to 45. I was proud of my

school for not only

winning the battle but

winning the war.

THE TEAM>>>>>>>

John R Girls vs. Colonial Heights Girls

I came upon the scene just after the game had started. The sun beat down upon the ground yet a light breeze cooled off my skin. As I walked over to the game it was chaos. Yelling, Screaming, Eyes giving looks that could kill, yes, it was definitely girl's football. It was the age old rivalry, the John R Williams girls verses the Colonial Heights girls.

They might have been friends off the field, exchanging numbers and talking for hours on the phone, but on the field, well, let us just say things got heated.

I distinctly head referee Mr. Evans warn the girls many times about the "attitude" happening on the field. But in the end, it was all in good fun, the girls had let competition get to their heads.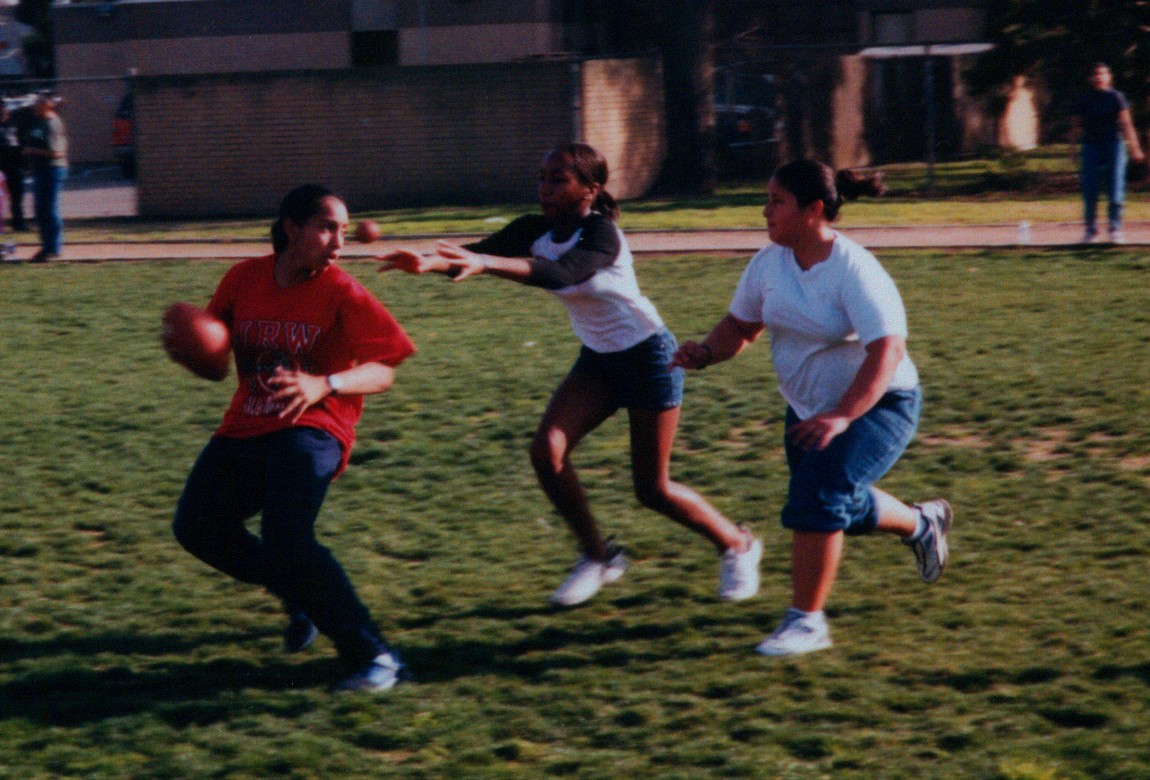 Alicia Porter looks for anyone open.
The game was a struggle. The ball flew from the skilled hands of Alicia Porter, as the defense rushed in. Jocelyn Henry got her hands on the ball quite a few times. Judy Saechao was a blurry of motion trying to catch the other teammates.
Jocelyn smashes into the sidelines, Long N and Del Alcones are almost run over!
It was more a slap than a tag football match, yet it was justifiable considering the game was tied and each team was trying their best to be the best.
The end at last, was not pretty. Both teams refusing to give up, yet the time was over. They went home fuming that there was no winner. The score was 1 touch down to 1 touch down. Tied up. Too bad there was no overtime!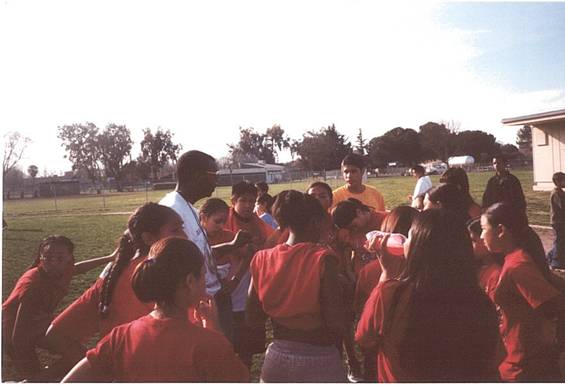 Mr. Evans give the historical lecture on the "attitude" problem in the game
Crossroads—A Movie Review by Johnny Chin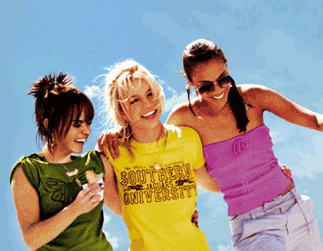 Britney Spears who plays Lucy is a light hearted girl next door. At her graduation, she reunites with her old friend played by Zoë Saldana and Mimi played by Taryn Manning.

They said they would all be best friends, but all went their separate way after high school.

Lucy is the smart and innocent valedictorian. Kit is the conceited and popular girl. Mimi is the pregnant rebel.

Mimi decided to go to
L.A.
They all decide to go on this road trip to freshen up their friendship yet they all have their own issues that they need to resolve.

Lucy wants to see her mom, Mimi wants to be in a singing contest, Kit wants to confront her fiancé.

They get Ben,
played by Anson Mount, a mysterious old friend of Mimi's, to drive them there. Ben happens to be very strange and has a bad reputation. As they go on this trip, they all get along and forget how much hatred was there.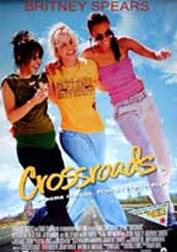 Britney spears did not have such great acting skills. Her acting was probably as good as her music, not very good. For example, where there is an emotional scene, she can keep a sad face on for half the time. Anson Mount was all right. Nothing much left need to be said. Spear's two partners did an excellent job of being opposites.
I think you probably would not like this movie, unless you are a Britney Spears fan. In my opinion, I think that pop stars should not make movies. Making pop albums is one thing, but to make movies is another. If you are not good, just do not do it at all. So, my overall rating for this movie is probably two out of five stars.
Snow Day
by Felisa West
The Club Live field trip was a fun filled day that took us up to Cottage Springs. Everyone went tumbling down slopes and had to walk back again. It was hard to climb up the hill, but it was worth sliding down!!! It was an incredible and fantastic day. From eight in the morning to around five in the evening it was fun all the way.

When we got to Cottage Springs we took a partner, got a tube, and took turns going down. A couple of us did the chain, race, or just slid. Later as we were going home we decided to take a group photo for the year book. After we climbed on gigantic rocks, Mrs. Knowles declared a snow-ball figh! It was war with everyone, some tried to sneak back to the car, but Anthony and Sunya got them all.
Finally, we went to a restraunt and got ice cream on our way home. We all enjoyed our snow day.
The Banner would like to welcome two new artists that gave us some funny cartoons: Travis Tondee and Patrick Auer. Here they are: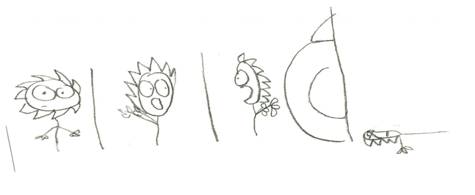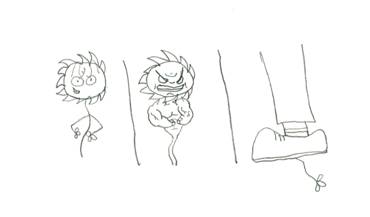 Kids tricycle=smashed flower
And. . .
Just when you think things are looking good. . . . .
Both by Patrick Auer
This one by Travis Tondee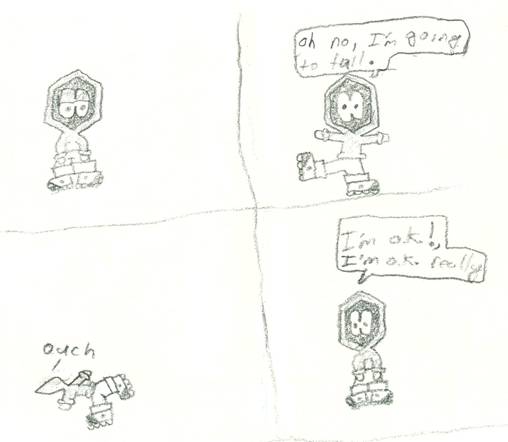 And for some pictures not used but taken by Staff.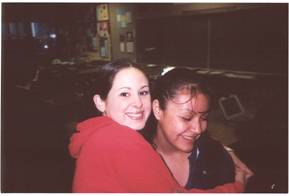 Lots of Love here at JRW. .
Mr. Goodman keeps telling the boys not to hold hand in class but they don't listen!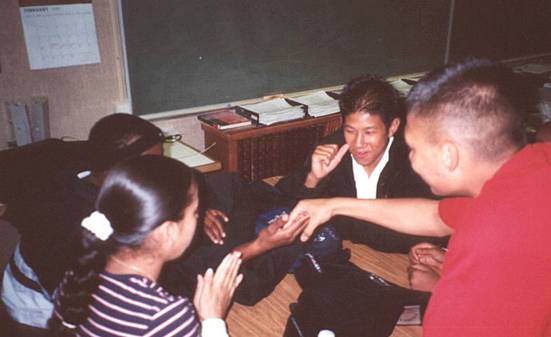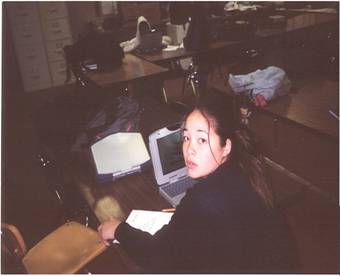 Ahh, bright flash! Bright flash!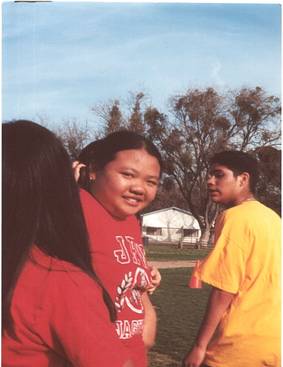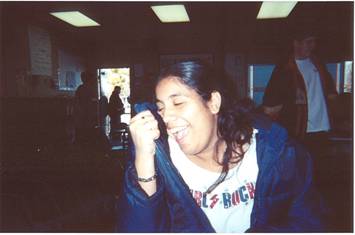 New
Dance
Moves
Shown by
Genesis!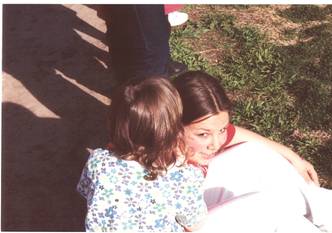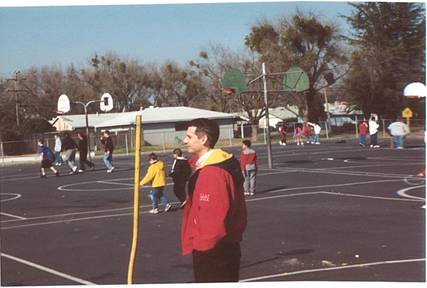 Carvalho does his civic duty/ Watching at break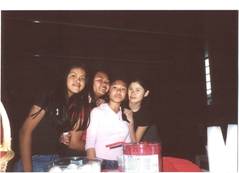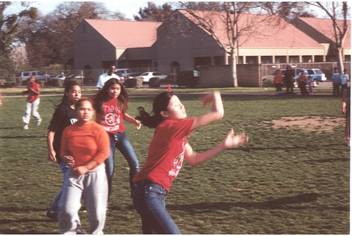 I have no
idea what Judy is doing here!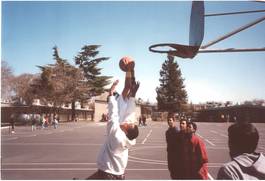 Earth to Anthony...... come in
Anthony....
we have lift
off!
Hey! Thanks to all the staff here at THE BANNER for the great articles! They did a good job and worked hard to get these stories done.
EDITOR SPORTS EDITOR
THUONG NGUYEN Brooke Costa
ASSISTANT EDITOR STAFF WRITERS
Jessica Weldon Johnny Chin
Jessica Kurland (Student Body Laison)
OPINION EDITOR
Mary Nguyen PHOTO EDITOR
Thao Ho
Melanie Sgnoun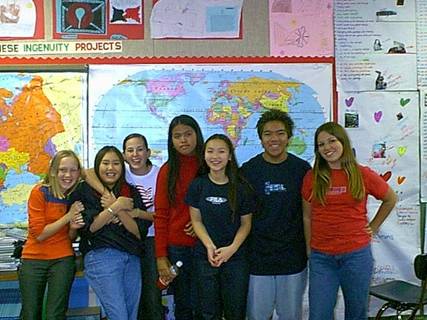 Special Thanks to Mr. Sandler for
developing all those pictures.
Even the ones SOMEONE took that
were not about the articles! Thanks!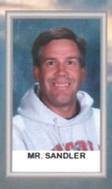 Mr. Sandler. . .
always there when
you need him!