THE BANNER
John R Williams
7-8th Grade Newspaper
June 2002
8th Grade Class Memories
of 2001-2002.
Dear 8th Grade,
It seems like only yesterday that you sat wide eyed as 7th graders in my classroom on the first day of school. This has been a year of great change here at JRW. You all are ready for high school, soon to take on all the challenges that face you in your next four years. I hope you will remember all you were taught here at John R. Good luck in the future.
Mr. Goodman
The next articles were written by the 8th grade class of 2002. They are their memories of John R. Williams.
A scared and frightened little fourth grader walked down the corridor of her new school, John R. Williams. My name is Thuong, and that little fourth grader was me. I remember it so clearly how fearful I was that this school will not accept me. It didn't take long for that fear to go away though. Mrs. Long was my fourth grade teacher who opened her arms and embraced me with her welcome and acceptance of my presence. Fourth grade was the first time I had straight A's. I was proud of it so much.
As fifth grade flew by, sixth grade skipped away, and seventh grade just over, I felt the urge to cry a great cry. It was the cry of joy and happiness within these gates that surrounded John R. I had wonderful friends, great teachers, and a well nourished plan for my future. It was all a shock to me as 8th grade approached and now it is ending. Where did the years go? I'm going to be a freshman soon! As scary as the thought is, I'm actually very confident that I am ready for high school.
John R. taught me patience, taught me to hate, to love, to honor, to reach out and pull success into my life. I hate the fact that everyone who is not in John R never had such an experience as I did have. Next year, I am leaving for high school and I shall miss John R very much.
---Thuong Nguyen
Hey, this is Nicole and I just want to say a couple of things about my memories of this school. When I first came in third grade I met Mrs. Bidondo a 2nd grade teacher. She was very welcoming, my other teacher was Mrs. Harris they were my favorite teachers.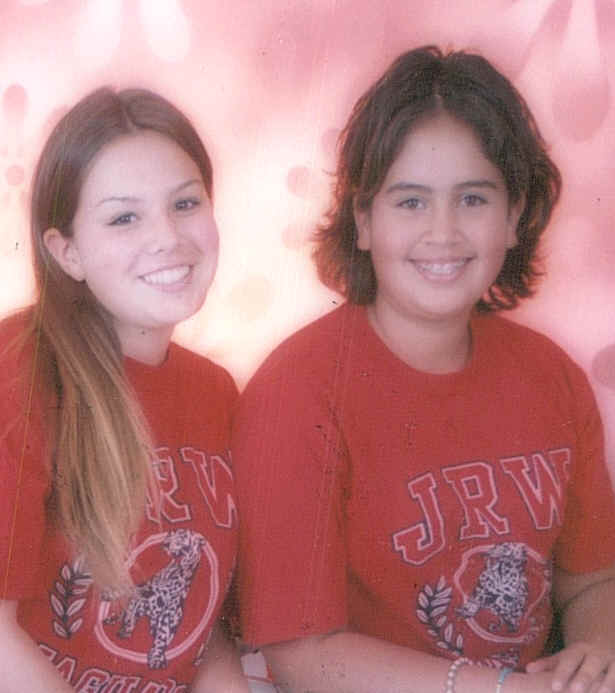 In fourth grade I had Mrs. Rice, She was really strict but put me in shape. I then left for 5th grade and came back in 6th grade and I had Mr. Turner. Mrs. Gattie and Mr. Falat, good teachers. Then I left for 7th grade and came back this year. I am really glad that I did.
This year I got involved in student council. I am the schools Vice-President and I have really good teachers. "Mr. Evans you were not supposed to leave!" I also had a really good teacher that interacts with the students, it is Mr, Goodman. I got involved in Club live. I have good grades and am promoting. I am going to miss this school. Sniff. ...Sniff....Snifff.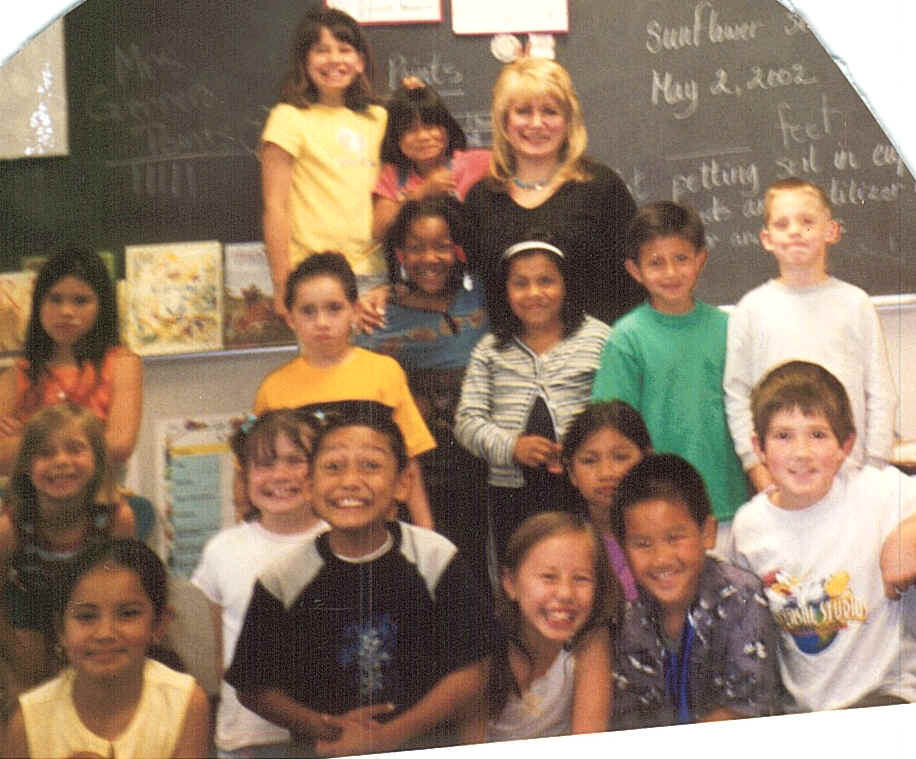 I will miss Mrs. Pike, Mrs. Obrian and Mrs. Monica, everybody in the office and kitchen. A special thanks to Mrs. Knowles for helping me this whole year and for everybody for putting up with us!
-----Nicole Kathleene Lorenz
I had a lot of good memories here at this school. I have been at JRW from K through 8th grade. I met a lot of great people. Some of them I knew from kindergarten and they are still with me. I met lots of great teachers.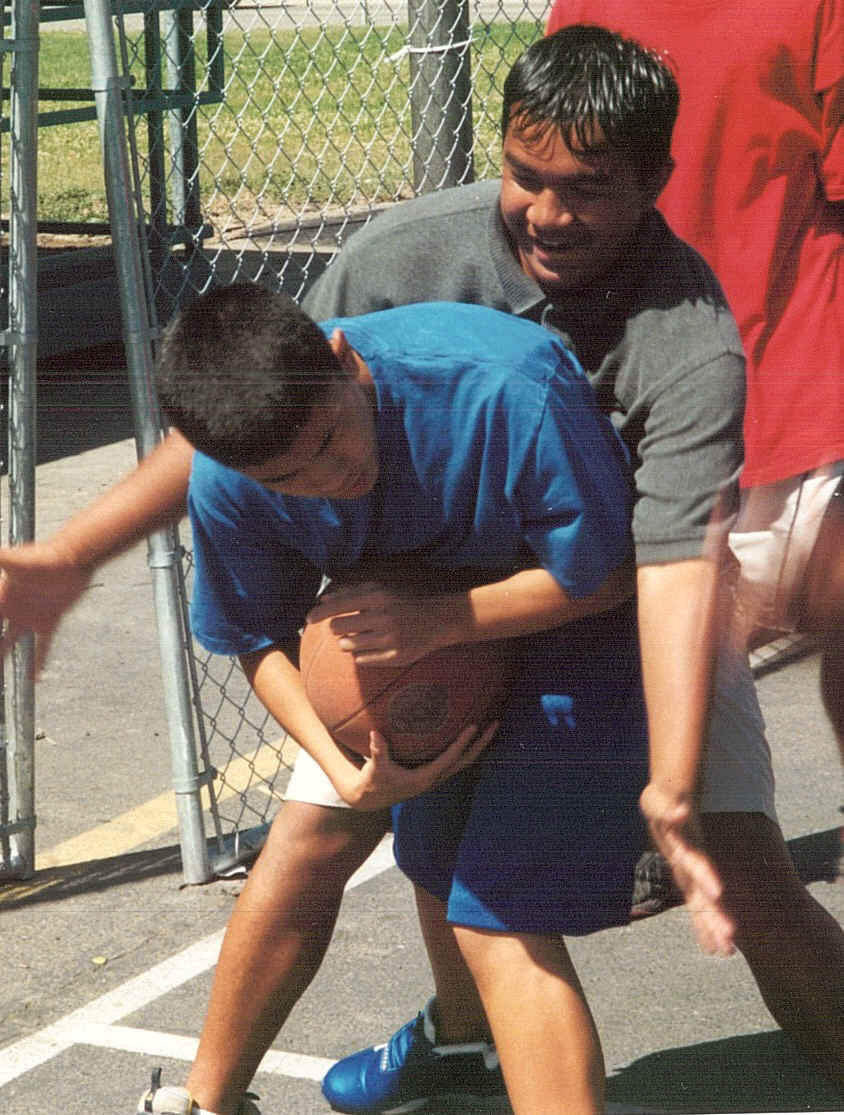 I would never forget the memory that I had at this school. I remember when I played tag with my friends when we were in first grade. We still play tag. I remember when I played baseball when I was in six grade. My team was undefeated, but we lost the championship game.
I remember when I ht a home run in seventh grade. Since then I never hit it again. I remember when I went to Great America. I was afraid to go on Top Gun, but I rode it and I wasn't scared after all.
Now I am older and I made more friends. I will miss this school. I am going to high school and it would be different taking class with other people.
----Sunya Un
The most memorable moment here at John R Williams was wh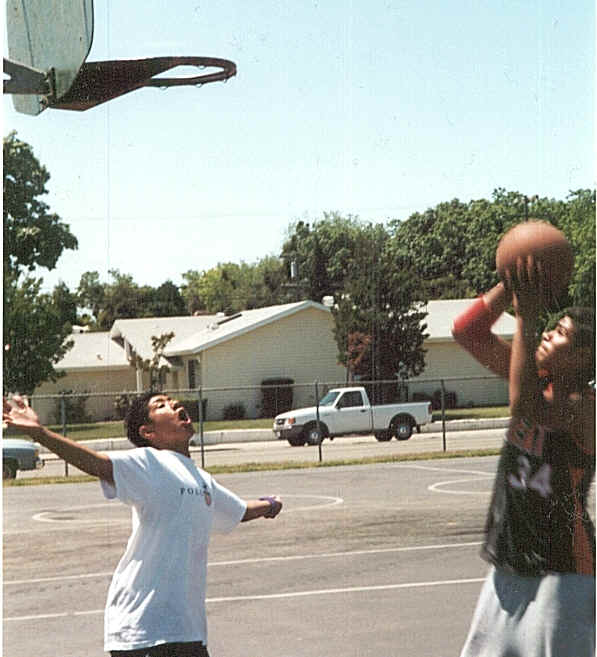 en we had the tournament at Lincoln between all the schools. I liked it when we played against Sierra because I was really good. At the beginning I was nervous but when I got on the court I was scoring and making free throw shots too.So that was my most memorable time when I was at John R Williams. That tournament was really fun.
----Long Nguyen
My experience at John R Williams was getting through 8th grade. 8th grade was an awesome year. I remember one day I decided I did not want to go to school. I cried because I feel like I did not belong at John R Williams and that I wasn't welcome there. My mom worried about me so she went to the school and had a meeting with the principle, vice-principle, counselor and me.
They told me it was going to be all right and they asked me where would I have felt welcome. I told them at Tully C Knowles. The principle told me that she tried getting me into the school again but could not so I had to go the whole year to John R Williams. I cried about it. Mr. Evans said that he wanted to meet me after school and talk about how I felt at John R. Williams.
We had the meeting. I felt a lot better. My friends from sixth grade were even helping me out so that I felt welcomed. It worked. My special memories at John R Williams is when i got to be student of the month and got to eat pizza. I shared. My friends are my second special memory. They were at my side when I was down. I will never forget it.
I thank the teachers and friends for building up my self esteem and show that John R Williams is a great school. John R Williams will be in my memory for the rest of my life. I will never forget all the great fun I had and a few food looking guys. John R Williams will never be forgotten. I love John R Williams forever and ever.
---Audrey Ochoa
Te most memorable time I had at John R Williams was when we played basketball against the other school. Like Colonial Heights. That is one of my memorable times I had at JRW.
The reason why it is one of my memorable days at JRW is because I got to compete with our talent and skill against an opponent that we did not know. We also got to share our time with other people and it was also fun to play against another school. We won that game too!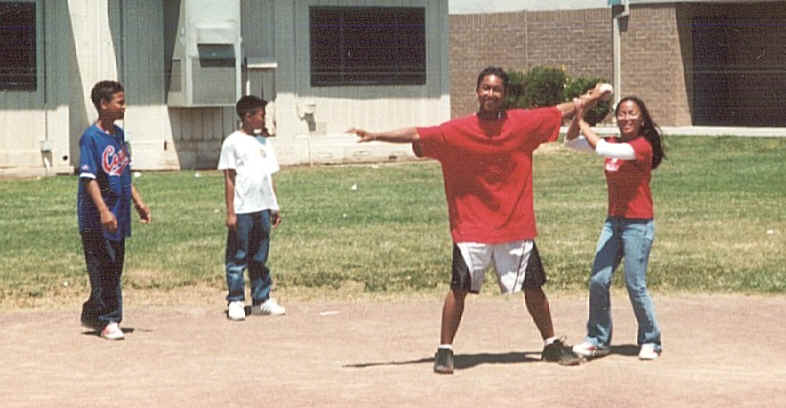 My other most memorable time I had at JRW is when I did a windmill dunk and a tomahawk ally--oop. It felt like I was flying. It felt great because I was the first person at JRW that had ever done that. I feel like I could dunk on anybody. It felt great.
For the past years that I have been at this school, I have waited for this day. But now that I am graduating I feel kind of sad leaving this school that I have been at all my life. When I reflect on my years at John R Williams I think about my teachers from the past few years.
First, my 4th grade teacher Mrs. Burks, who is now Mrs, Olmstead who pushed me to my limit and was the teacher that had me work hard so I could achieve strait A's.

My fifth grade teacher Mr. Keller assignment me my first real big project on the state of Iowa. Even though I got a C it prepared me for future projects that would come up.
My 6th and 7th grade teacher was Mr. Falat. He introduced me to many hands-on science activities and made science fun.
And last but not least my 7th grade teachers have made my last year at John R Williams unforgettable. But, my only regret is rushing my years here and not enjoying it to the fullest.
----Long Chu
The most fun I had in 8th grade was when we were at the football game and we tied the other team. During the game I fell hard. My shoe fell off. I had grass all over my hair an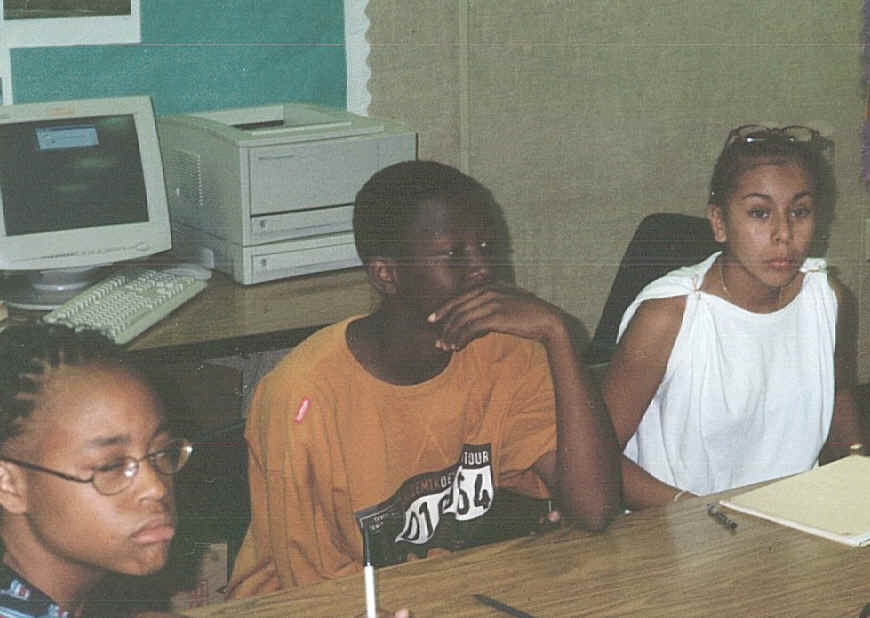 d I had to block this one girl; she was big but slow. The other time was when the man from another school saw my shoe fly off and my sock came with it. The man asked me if I wanted him to hold my sock. I said no! He asked if it was because I had a smelly foot and I said No again. I put the sock in my pocket and kept playing. It was the most fun I had in 8th grade.
---Stephanie Morones
My most memorable moments at John R Williams was this eighth grade year when the the 8th grade girls went against the 8th grade girls of Colonial Heights in a game of football.
The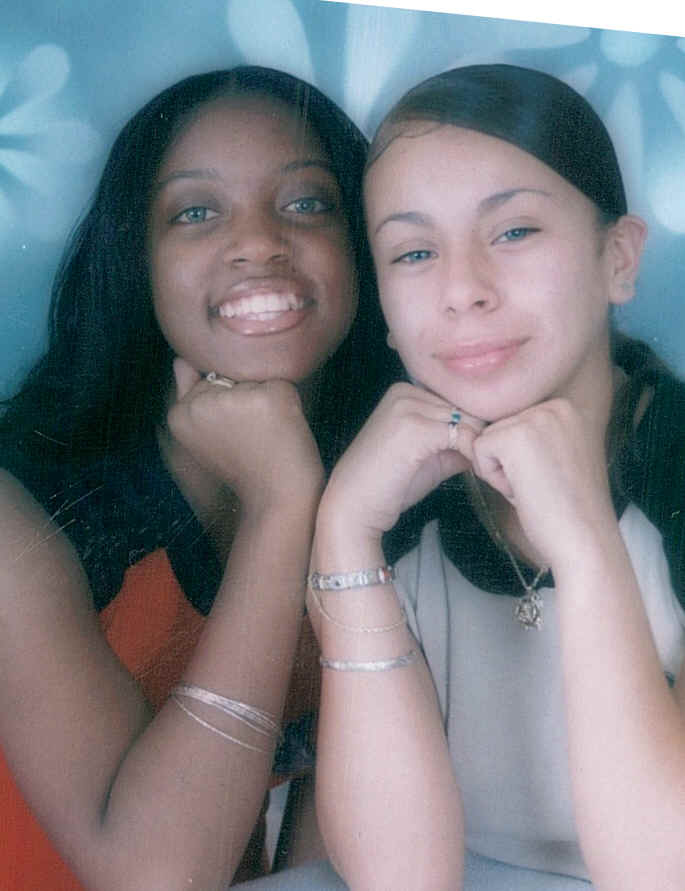 first game we played, we played at our home field. It was very awkward to me because we played in the rain, and I had on shorts. Everyone thought that I was cold and that I was going to get sick, but I didn't. Although we all played a very competitive game we still lost, but it was okay. We played another game against them about two weeks later, but this time it was at their home field. This game we played even better and more competitive than the last game, because we learned from our mistakes and doubts. I think when we came across the second game we came back and we were ready to play harder than what we did the last game. I think that the games we played all reflected on leadership. Yeah, they were just for having fun, but a lot of times people get a lot more than what they came for. For me it showed more than just having fun, to me those games showed me how to control my temper, how to work hard and cooperate with others. It also showed me that when you loose you push yourself and come back the next time ready to win. Well, that's not quite what we did, but we came very close to it; the game was tied 14 to 14, but we were still better than the last game.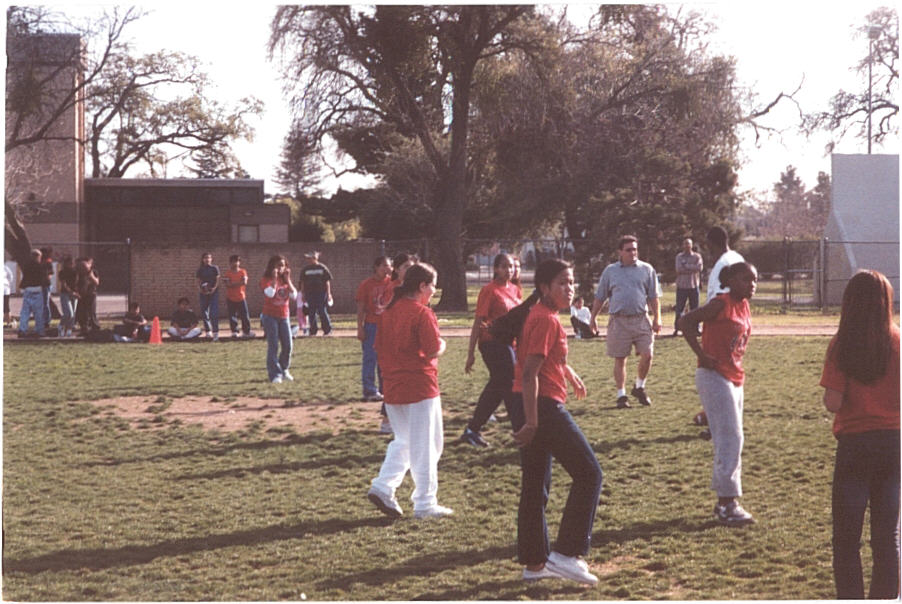 This last year of middle school was very exciting. It was hard work even though at a lot of times I did not reach my goal. I was also a very strong and competitive leader at times! I hope that in the next four years to come I reach all of the goals and achievements that I've reached this year but at a more extreme level as each year passes.
----Crystal Thornton
The most memorable moment at John R Williams would have to be the time when JRW's 7th and 8th grade girls played against colonial heights, for the second time.
After school all the girls got a ride from a few teachers over to Colonial Heights. All the girls started stretching before the game. A few minutes later the game started and it was the other teams ball. We tagged them and it was first down. The Quarter-back threw the ball to her teammate but my teammate Rathany intercepted the ball and scored the first point.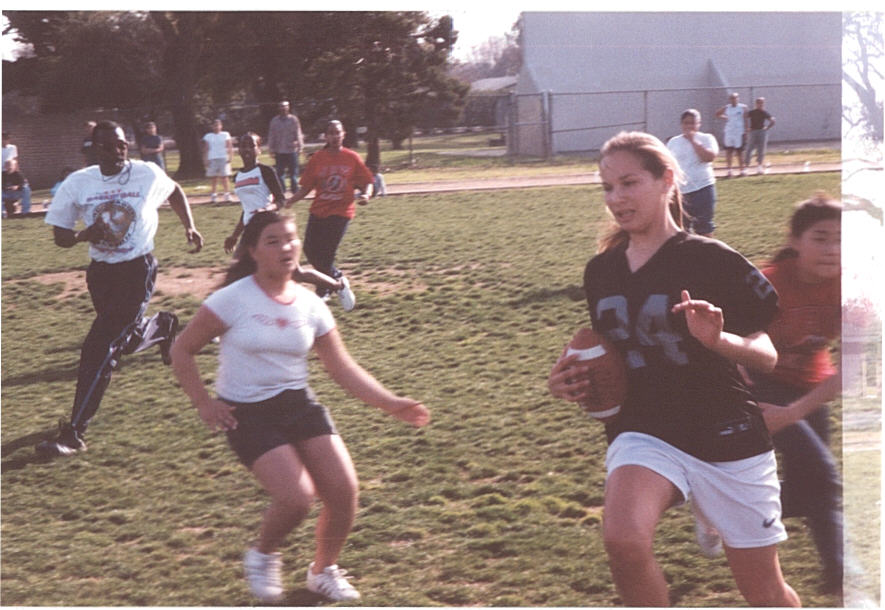 Pretty soon everyone from the other team started getting mad pushing my team (we did it too.) Everyone was yelling at each other because we were mad at each other. Colonial Heights scored and it was our ball. Our quarter-back, Sokar, threw the ball to me and I started running down the sideline and ran into this boy, Long Nguyen when he was laying down.
Colonial's ball, and they scored again on us, but my girls were not about to give up. Our ball, they got an interception on us, and we got an interception right back. I think it was less than a minute to go and it was JRW's ball. Alicia threw the ball to Nancy and she scored. The game ended with a tie.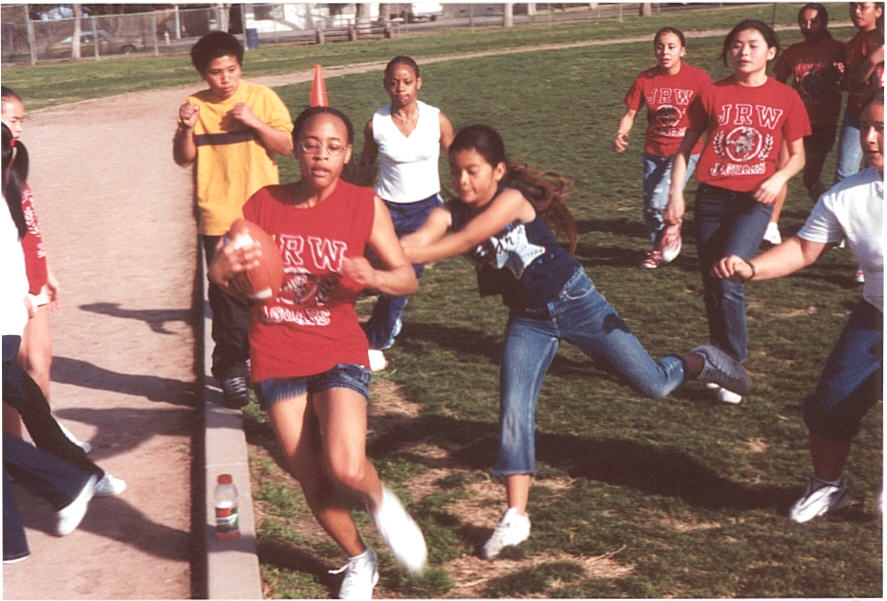 The reason why this game is so memorable to me is because all the girls from JRW school never gave up, they kept pushing, trying to win. After the game everyone from both teams were happy, no one was mad about the game.
I have been at John R Williams for 9 years or in other words, since kindergarten. I have learned many things in school. I remember my first day of school. I didn't speak an ounce of English and did not like anybody. I hid behind my mom and she told me to go to class or I'm in trouble.
I was reluctant but I met friends and started to understand this American world. I met friends that I still know, friends that I don't know well, and friends that have left. Friends were a big part of my time here at John R Williams. Teachers are also a big part. Some more than others. Truthfully, I am really going to miss this school. It was my first contact with America, really. I've been with people I know from kindergarten, all the way to 8th grade even. IT was like my first non-related family.
As time counts down until the end, I think about the things I've learned, seen, and felt here, and I will never forget any of it.
----Mary Nguyen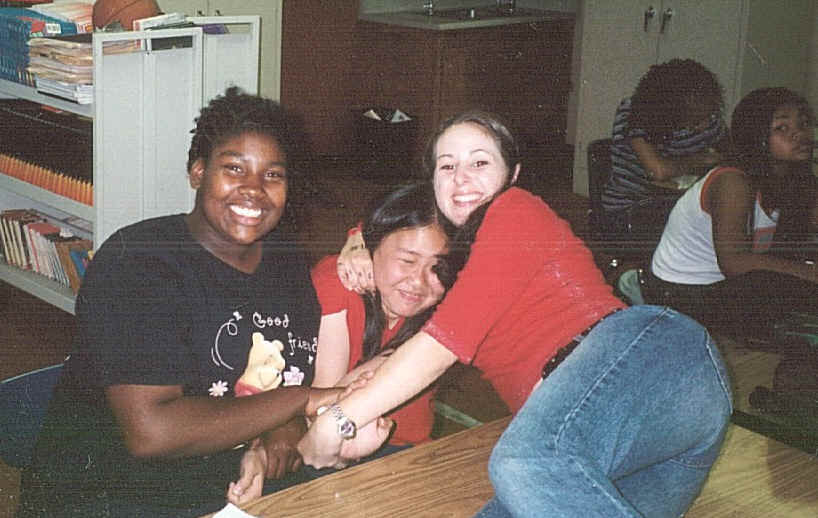 Since I haven't been here that long I don't really have nothing to remember. But one thing I do remember for the little time I've been here is my first day. When I walked into class I was so shy and scared. I looked around and saw the teacher and he said, "Oh you must be Brittany Napoleon" I shook my head yes because I was so shy. In the students murmurs I could hear, "She's tall".
As the day went on I was still shy. I wasn't used to schools like this, things like: no schedule on paper, there is recess for 8th graders , there is tray lunches, and no dressing out for P.E. So as I walk into the cafeteria it brought me back to the 6th grade and lower. I walked to recess and met some 7th graders who introduced me to people and son on. P.E. was so different to me. I am used to different customs but that is what you get when you move. I am glad I came because the teachers are nice, especially the students.
---Brittany Napoleon.
Ohh my gosh. . .there are so many things I could say about John R Williams. I have been here since kindergarten. This is the only school I have ever known. Now, I am going to Lincoln, where it'll be my first year at a new school. Like starting kindergarten all over. . .being the youngest group at school. Meeting new people, making new friends.
But I will be taking my experiences and knowledge with me to Lincoln. My writing skills from Mr. Goodman, Math from Evans, and Carvalho, Reading and Science from Falat, P.E. from Mr. Sandler, and the importance of history from O'Neill and Mrs. White.
The 7/8th grade teachers of 2001-2002 were awesome and I hop all the other students and parents realize that!
---Jessica Renaye Kurland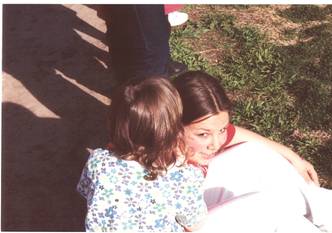 I have been a t John R. Williams from kindergarten to 8th grade. It has been a fine school. I have met new and great friends. Most of them are still my friends. Sometimes it is good to know who you can trust.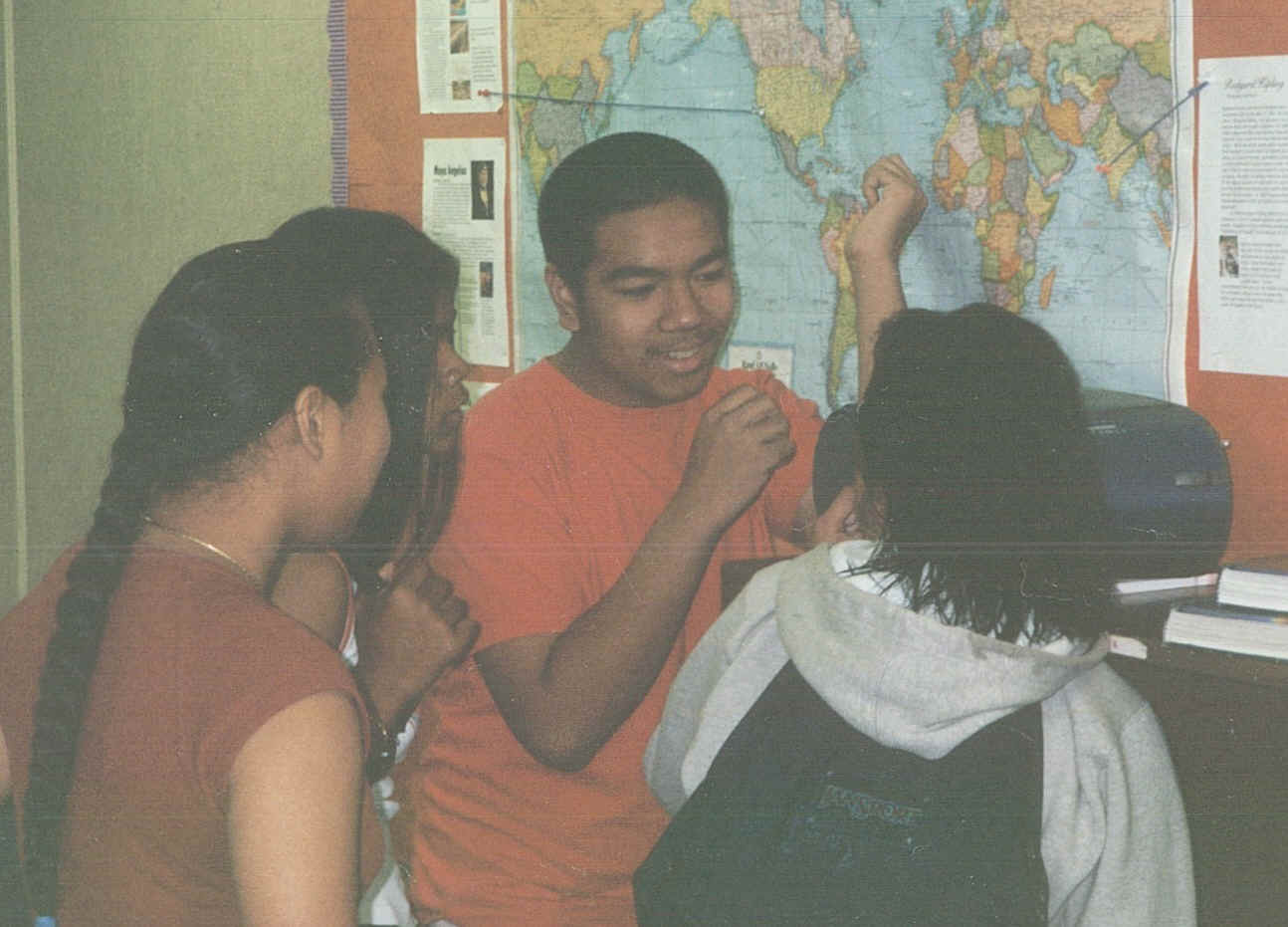 Teachers were very kind and respectable, but this changes as you get older. Just because some students are rude and disrespectful does not mean that the teachers should be.
Good times at JRW? I cannot remember being happy a whole day at school. Teachers can be kind and students are sometimes nice, but I wish I had a better school experience.
---Johnny Chin
The things that I would never forget about John R Williams in the future:
I will never forget about the nice teachers that I had and my friends. I remember when we used to play tag when we were in kindergarten through third grade.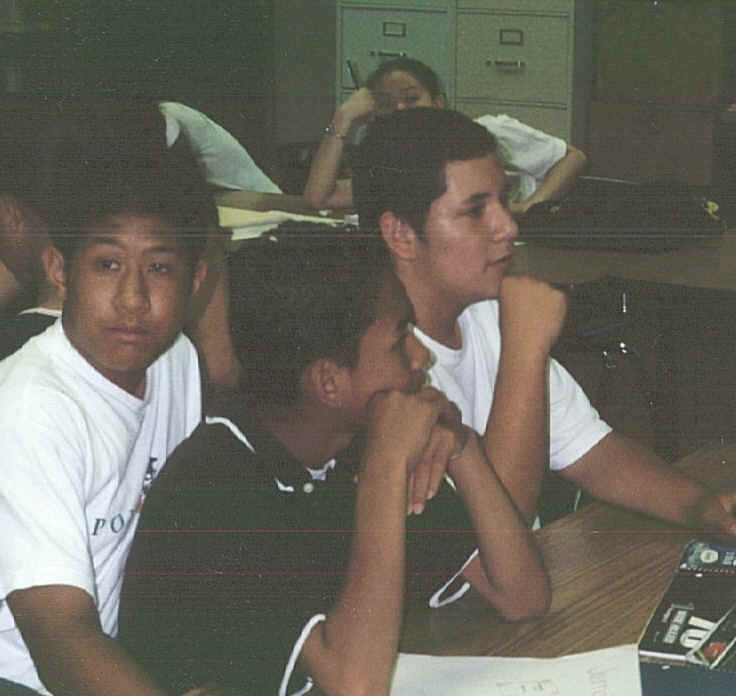 We also played basketball and football together which was a lot of fun. I still have a lot of friends that I met in kindergarten and we were friend from k-8. This school meant a lot to me.
I also remember the principals that we had in the past. The parades and all the events that the school had which are good memories. That is all the stuff that I would never forget the memories that I have had. -----Roberto Terrazas
--s
I think this year has been by far my best year here at John R Williams. I had a great time with all my friend and I guess the teachers were okay this year, but that is all the praise I can give them.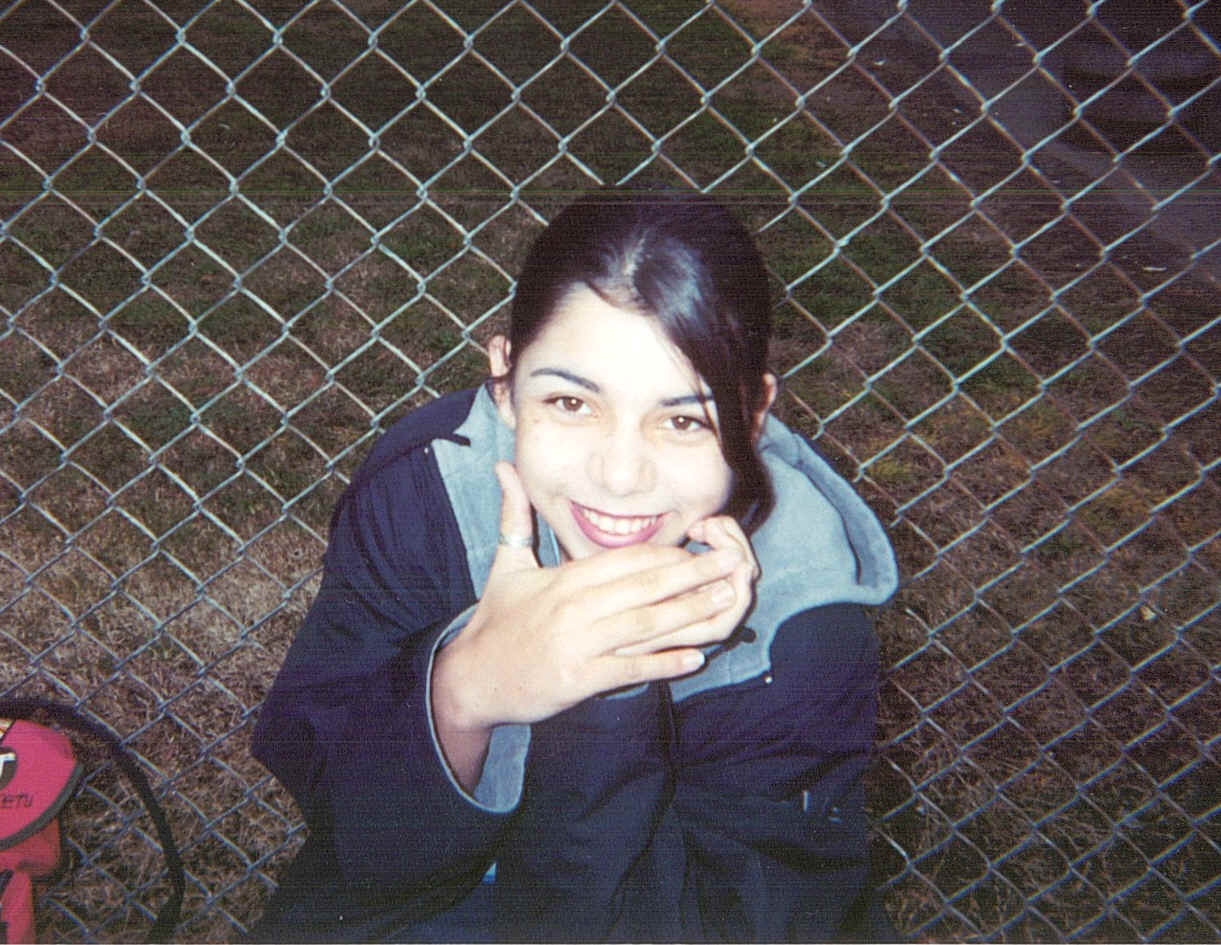 I have been through a lot here this year. Good things and bad. The people weren't all that new but the experiences were. This year I hung out with people I haven't talked to since the third grade and people that in the 6th grade I thought I would never be friends with or even have a conversation with that consisted of more than one word in it. I guess I was really wrong. My friends have done a whole lot for me. They may not realize that they did it, but they made me a better person.
I think on all of the most fun times that I have had would have to be winter formal. I had a lot of fun dancing and talking. That was the only dance I've went to that I actually danced at. I had a great time with my friends and got to see all the teachers that came dance and make themselves look weird. (That teacher will remain nameless.)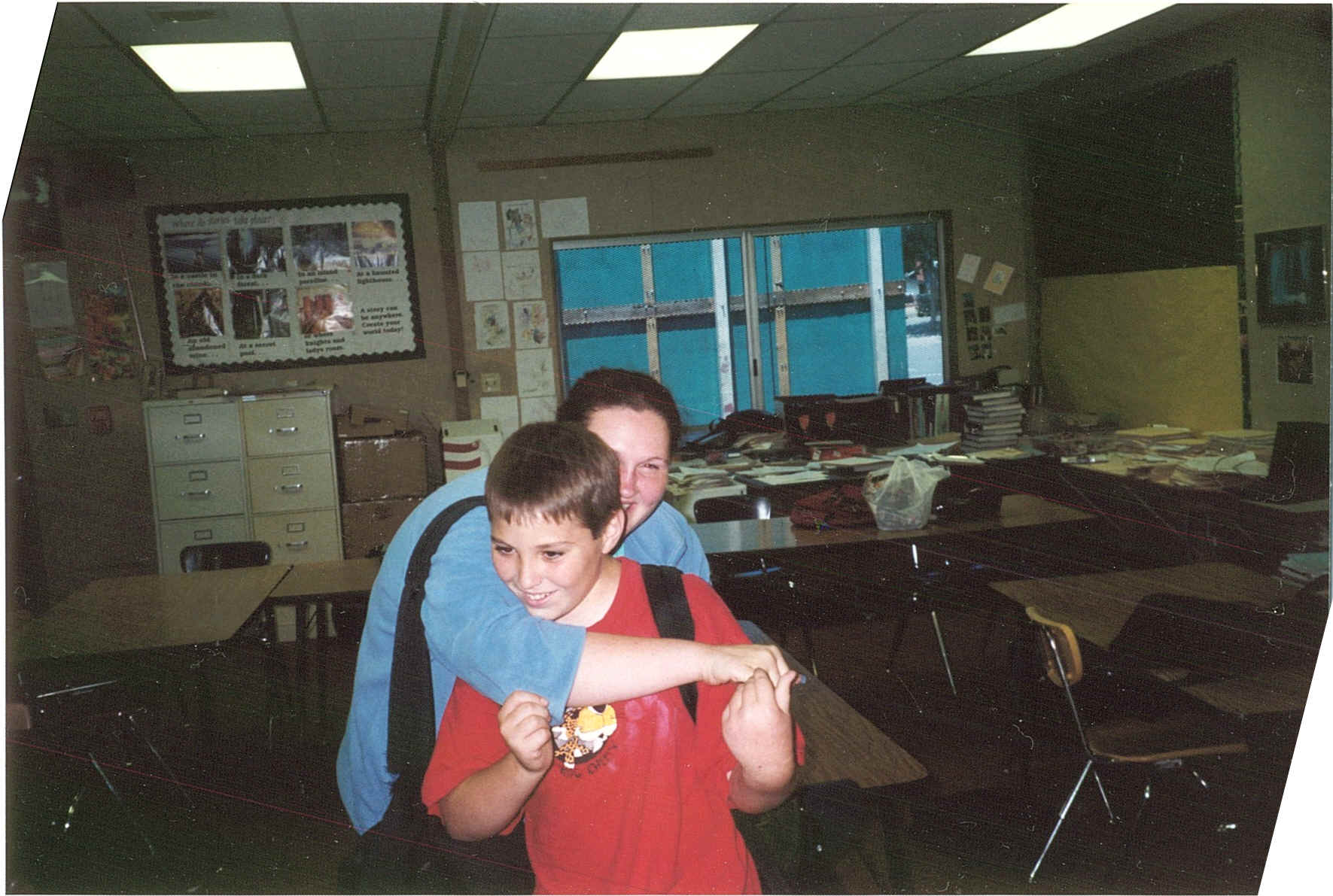 This year has been a blast. There are many things I loved about it and will never forget.
----_Sarah Grey

Picture Gallery: 8th Grade Kickin' it at JRW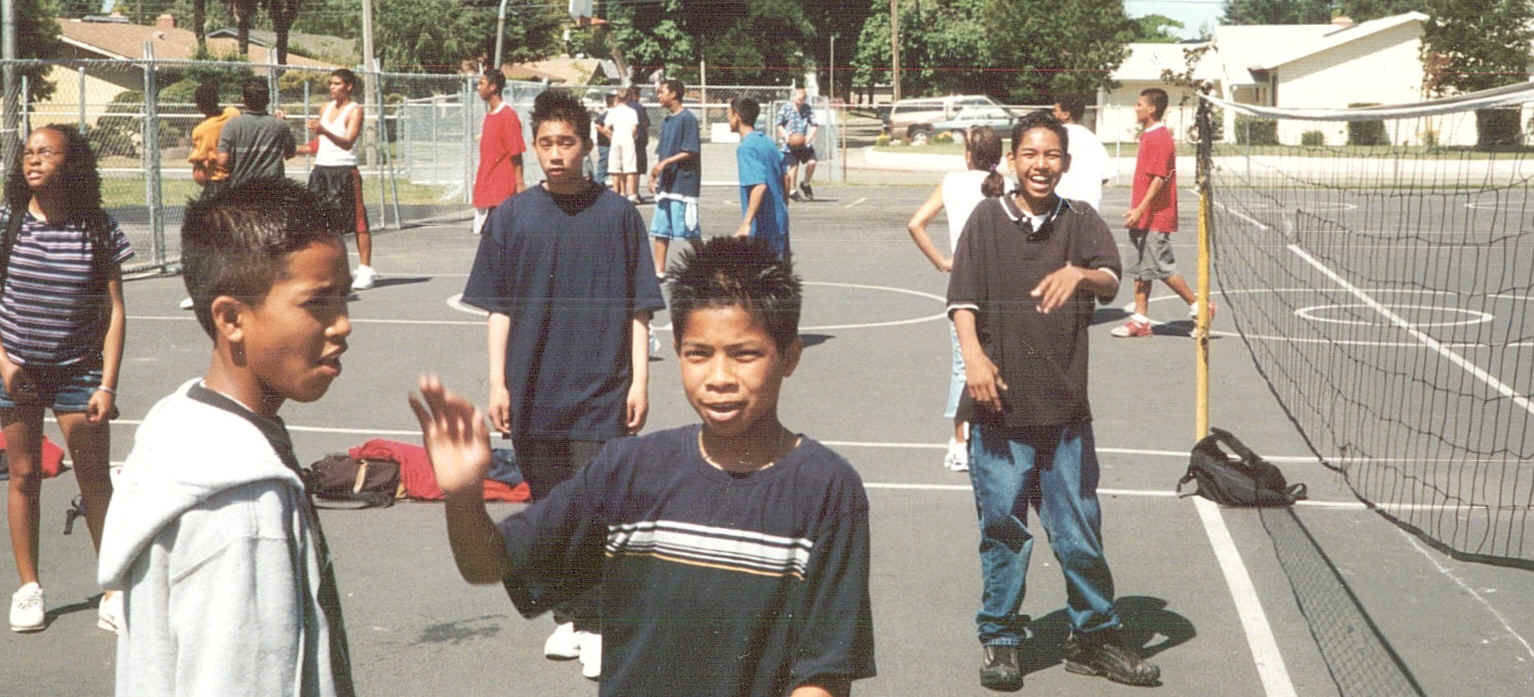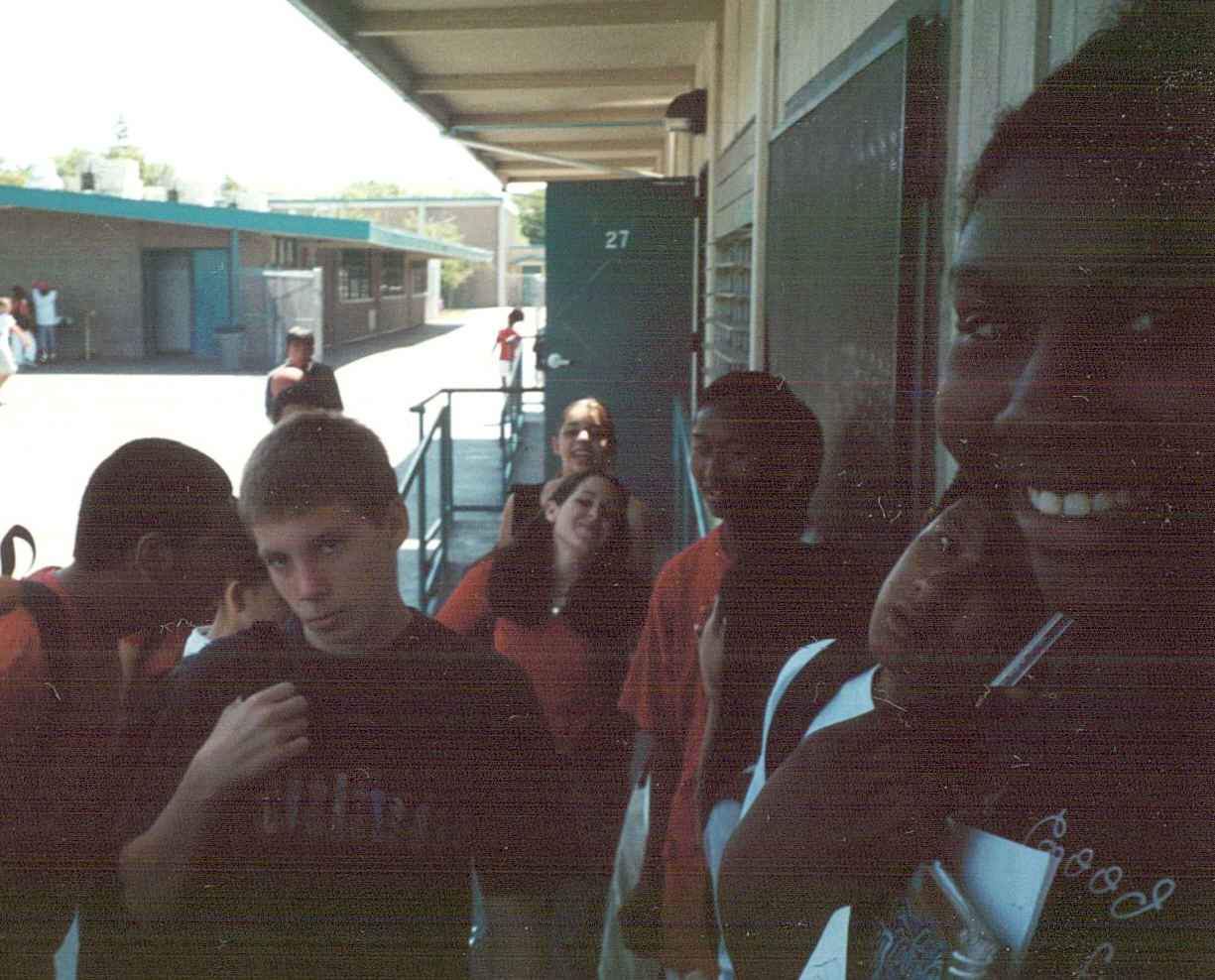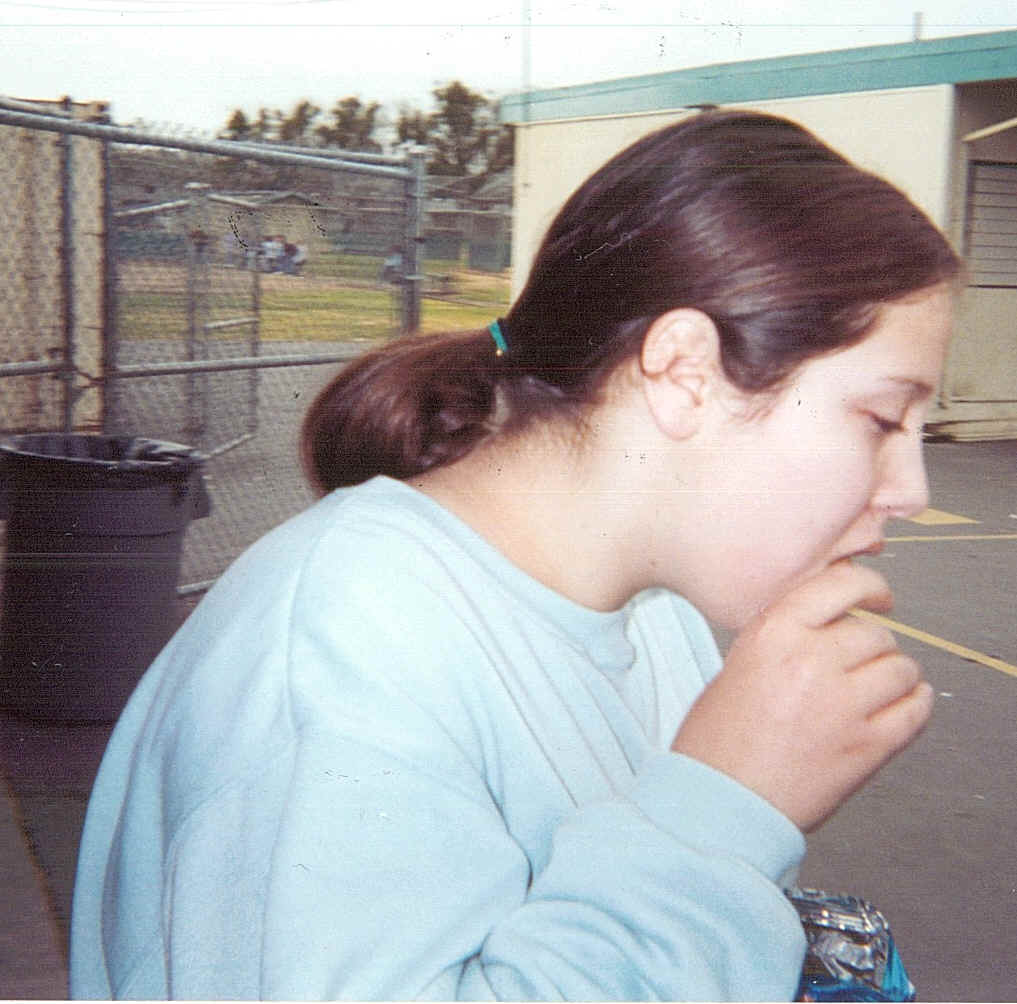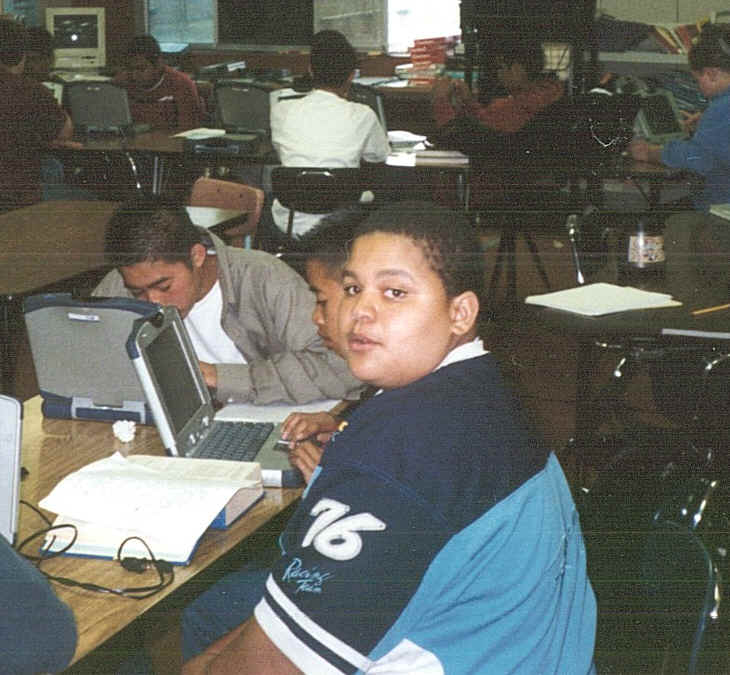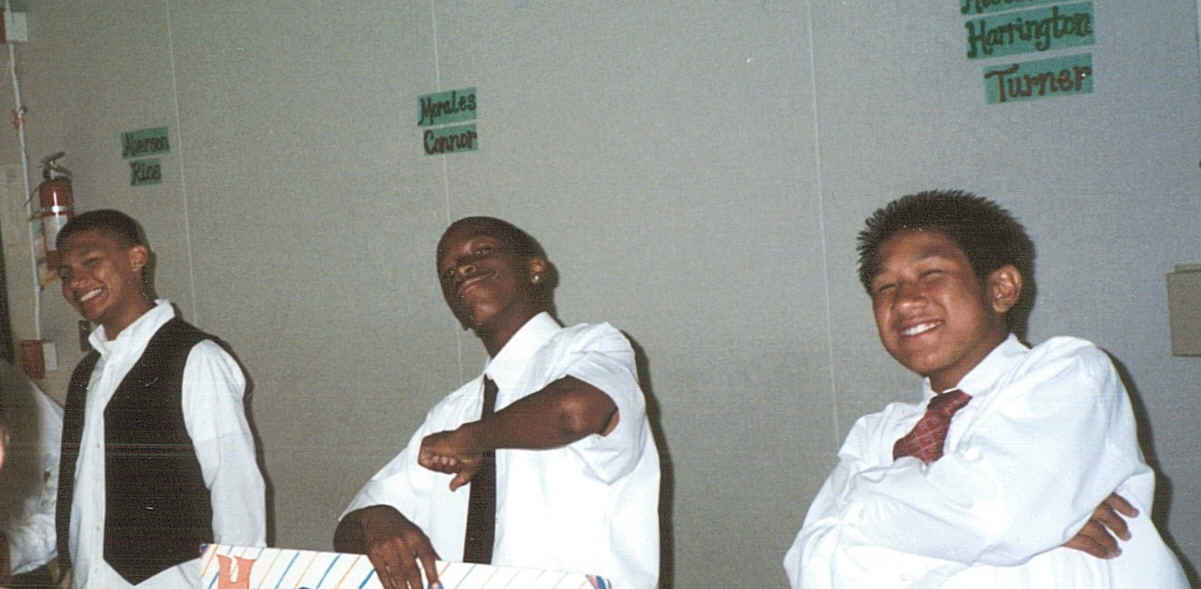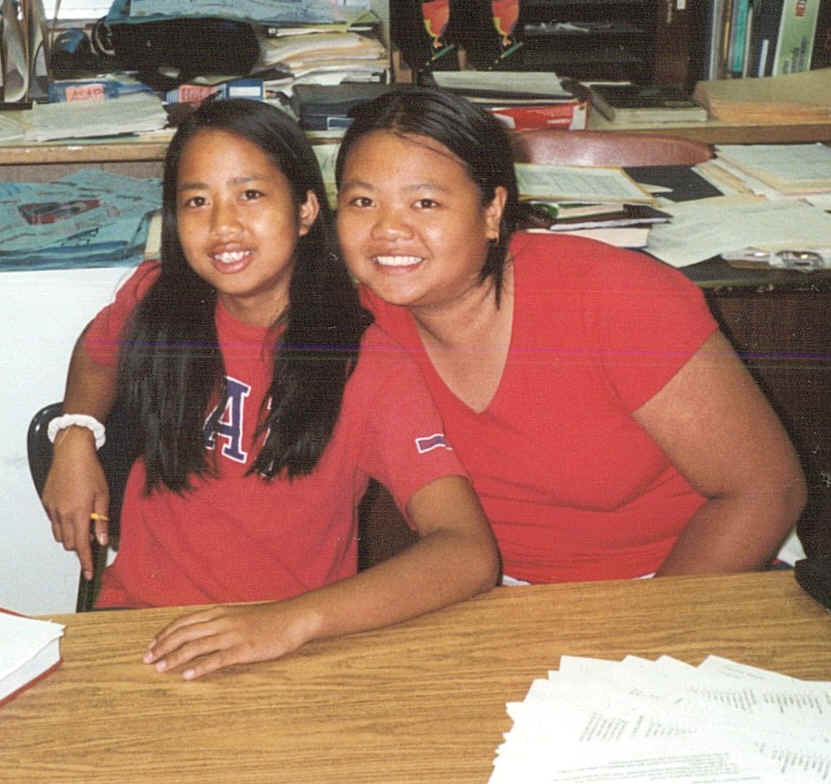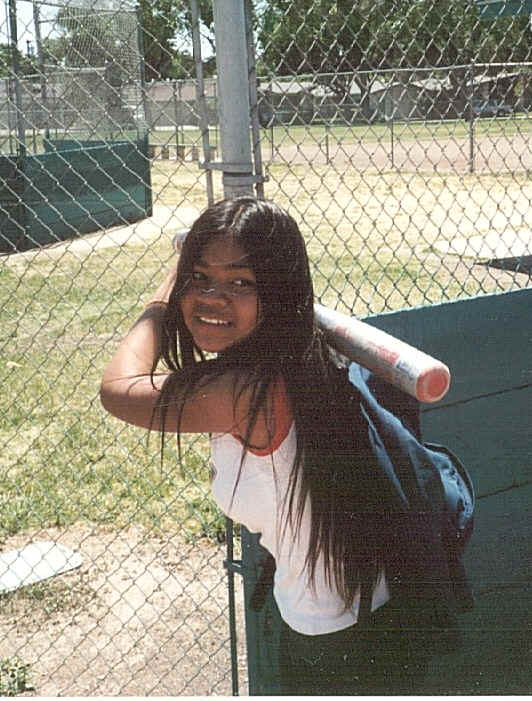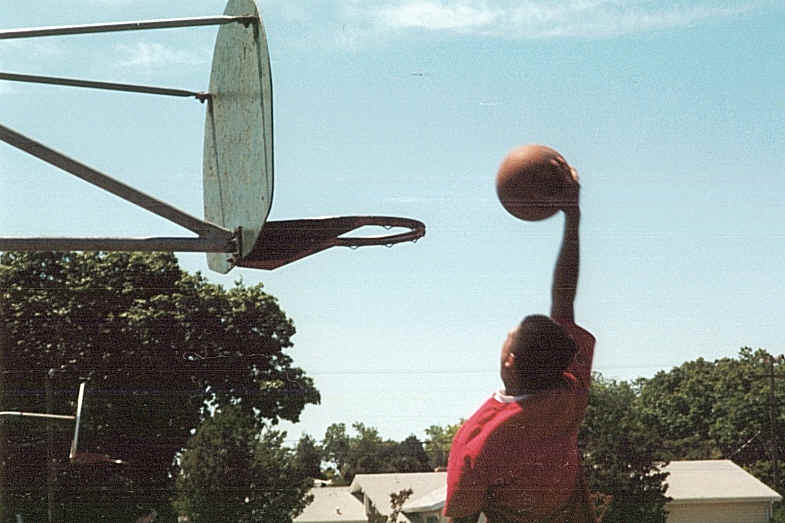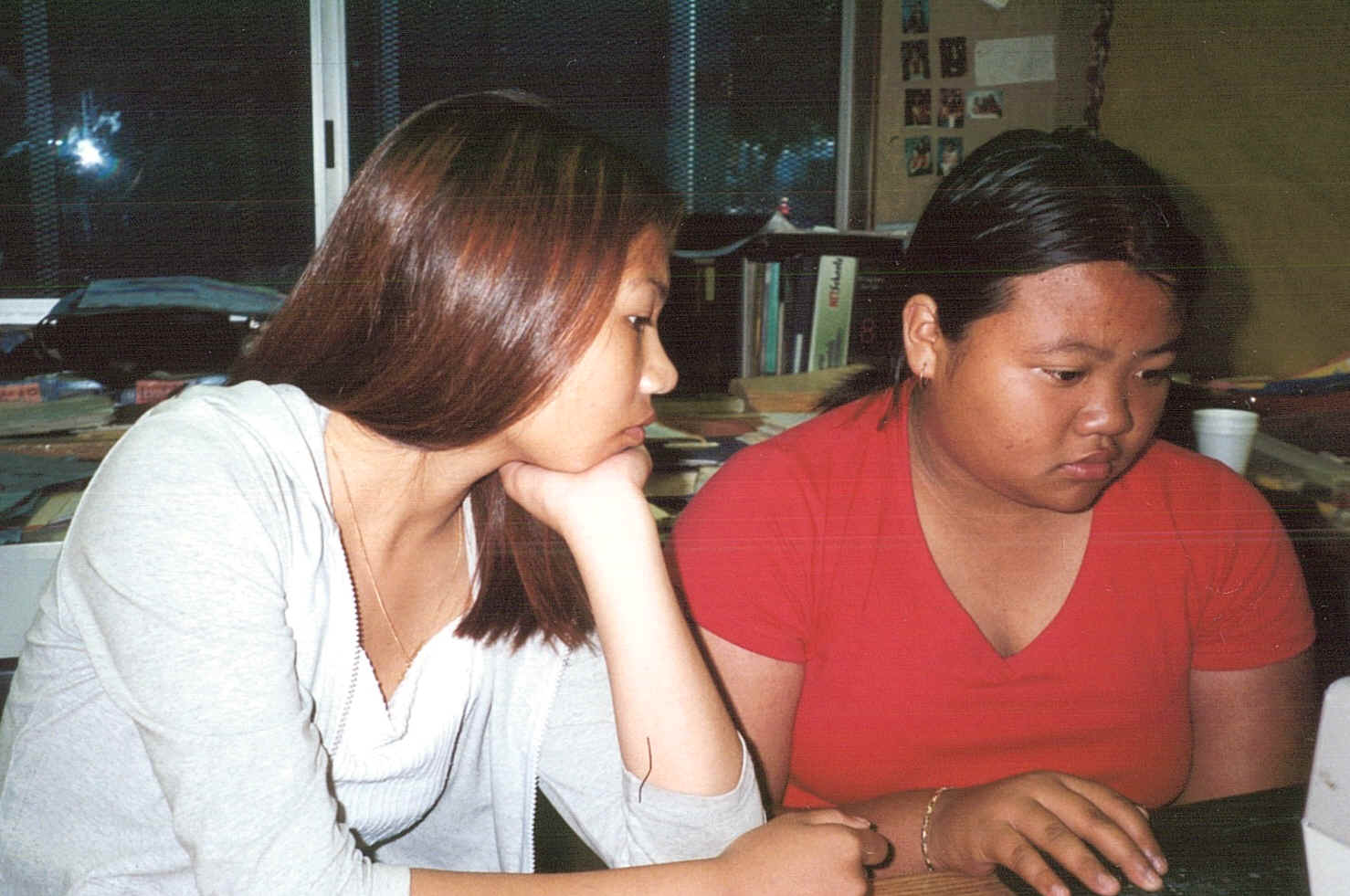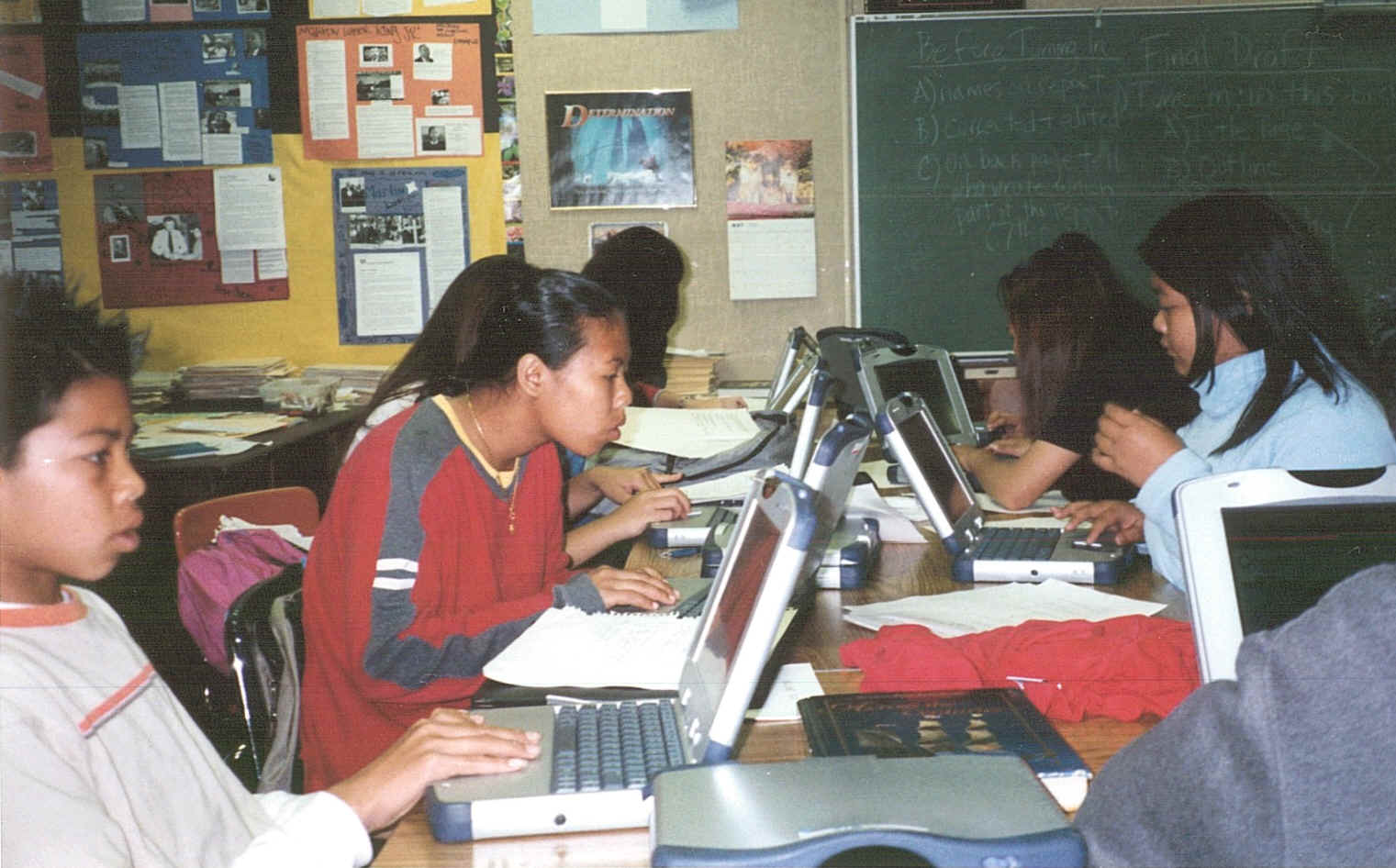 HOME